Maintenance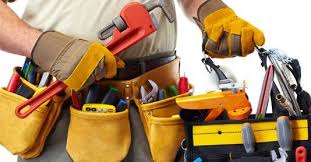 Maintenance is an essential component for both holiday homes and rental properties. Preventative maintenance ensures that properties are sustained to the highest standard. CasaCare staff can record items that are damaged and can arrange for these items to be replaced or repaired so as to prevent any deterioration and avoidable, additional costs.
CasaCare offers 2 maintenance services allowing you to choose which service best meets your needs.
Everyday
Included within the price of the cleaning fee, and annual property maintenance contract, CasaCare will make recommendations to you based on staff reports. It is up to you if you wish these repairs / replacements to take place. This service is available to those who have an annual contract.
Emergency
Unfortunately, on occasions, emergencies can and do occur. If a staff member notices, or is informed of, for example, a broken window or burst pipe both would be classed as emergencies and would require immediate attention. The emergency service is available to anyone who finds themselves in such a situation. We are here to help.